The CULTURE OF QUALITY is a leading feature for the Vernites business, as evidenced by the corporate policies adopted in each sector and operational role, from production to satisfaction of its own interlocutors.
The research laboratories are an integral and distinctive part of this strategy, in which a staff of highly qualified professionals work, new paints are created and rigorous testing is carried out, which the company applies to the entire production process.

Investments in technology and upgrades in production that have characterised the Vernites business in recent years have allowed the company to be competitive in all markets of reference.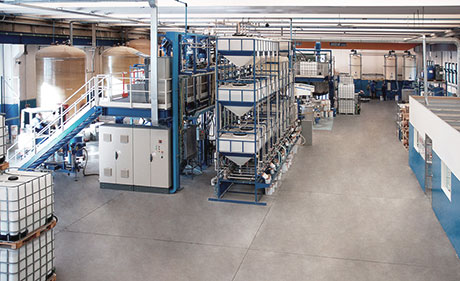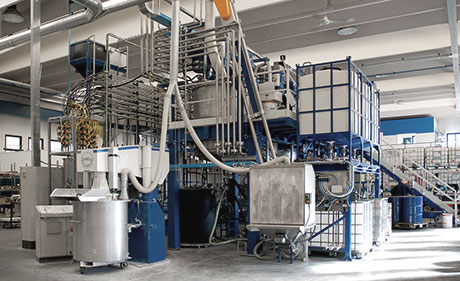 Production
At Vernites we don't leave anything to chance and as such, we are masters of our destiny, from production to distribution, from support to warranty.

This gives us freedom and independence in our decision-making. To make a water-based paint product is more difficult and more complex than making a solvent-based product, requiring skilled, trained personnel and facilities that must be equipped with state-of-the-art technology.

The versatility of the materials, equipment and the means needed for production, allows us to respond to any type of request and to changes already in place. This characteristic offers a range of products that covers 360° of market demand. The high quality and extensive knowledge in application are the bricks with which we build our success.

We devote considerable attention to creating products with low environmental impact. Not only do we abide by all the relevant laws and regulations in force but we also exercise pro-active management. Our objective is the realisation of a complete project, consideration for the environment and safety in all areas of the company and in all processes. Our attitude toward employees and clients is focussed on people and their needs.